Extracurricular Experiences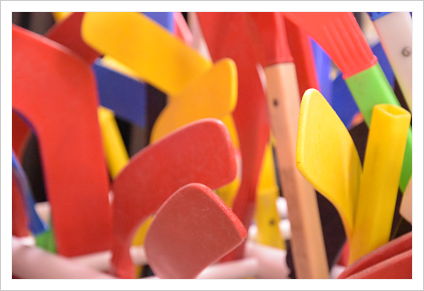 A variety of Extracurricular Experiences are provided for the students at Meyonohk School. Depending on staff expertise and availability of programs offered by agencies, the opportunities vary each year. Typically we offer the following:
Clubs & Activities
Choir
Choir is offered weekly for students in grades 3 - 6. Students showcase their efforts at various assemblies and our Christmas Concert.
Mandarin Singing Club
Students in grades 3 - 6 are invited into our Mandarian Singing Club. Participants practice and perform at school events and our Chinese New Year Assembly.

Handbell Club
Grade 6 students learn handbell technique and perform for our Remembrance Day Service and Christmas Concert. They practice weekly during the lunch hour.
Chess Club
The Roving ChessNut Club is open to all grades and skill levels. They organize weekly lunch hour practice, tournaments and Chess camps.
Ski/Snowboard Club
Students in the ski/snowboard club participate in three trips to local ski clubs. They partake in a lesson followed by open ski/snowboard time. Students leave in the early afternoon and return to school after supper.

Chinese Checker and Chinese Weiqi Club
Students in grades 4 - 6 are provided a weekly opportunity to learn new steps and practice Chinese checkers and Chinese Weiqi.

Recycle Club
Students in grades 4 and 5 lead our school initiatives in the organization and collection of recycling, reducing and reusing.
Student Leadership Team
The Student Leadership Team comprises devoted grade 6 leaders who help organize school events. The team is composed of Executive Members, Designers, MCs, Organizers, and Writers. The Student Leadership Team has previously come up with Terry Fox Run fundraising ideas and theme days such as Jersey Day and Pajama Day. Recently, the team successfully organized a Christmas Bazaar, and raised about $2000 for Stollery Children's Hospital. The grade 6 leaders look forward to continuing to help the school community, and to develop leadership and communication skills through many upcoming leadership opportunities.
Running Club
The Meyonohk Running Club meets weekly before school to build stamina as they train for the Running Room Indoor Games. This club is open to participants in grades 5 and 6.
Mongolian and Fan Dance Teams
Students begin in grade 3 and can continue into grade 4 learning Mongolian dance and Fan dance routines. Students often perform for various external Chinese New Year events and our in school Chinese New Year Assembly.
Activities

Terry Fox Walk/Run
Meyonohk School is proud to be part of 'Terry's Team' for 30 years! Every September we all participate in a Walk/Run for Terry around our school field.
Remembrance Day Service
All students partake in our Remembrance Day Service where we include 'The Last Post', observe a minute of silence, followed by the sounding of 'Reveille'.
Christmas Concerts
Meyonohk School typically has two Christmas Concerts. One concert is for Kindergarten to grade 2 students to showcase drama and singing; the second concert is for grades 3 - 6 to perform in our school gymnasium.
Chinese New Year Celebration
All students participate in Chinese Cultural Events (dough art, tai chi, Chinese Painting, paper cutting) and attend our Chinese New Year Assembly that showcases student Dragon dance, Lion dance, Fan dance and Chinese Choir. School Council organizes a Fortune Lunch and all students recieve a red envelope.
Meyonohk School also often has our various dance troops perform at West Edmonton Mall Lunar New Year and ECBEA New Year Events (Bonnie Doon Mall, Muttart Conservatory, Kingsway Mall).
Talent Show
All students are invited to audition for performance in our year end Talent Show. We have amazing talent at Meyonohk School and often showcase 50 performances!
Artist In Residence
Every second year our School Council (CAMA/PIIM) fund an Artist In Residence program for students to partake in. These special guest artists include fine arts like drama, music or painting.
Intramurals
Throughout the year Meyonohk teachers offer various intramural activities like Outdoor Soccer and Kickball.