Registration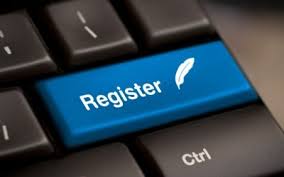 NEW STUDENT REGISTRATION
If your child is new to Edmonton Public Schools, you can register for school online. Visit the Division website to learn how to register for school.
If you are registering for Kindergarten or if you are new to Edmonton Public Schools, you must register online.
NEW STUDENT REGISTRATION SUBMISSION CONFIRMATION
Once you have submitted your completed student registration form and supporting documents, we will review all of the documents.
We will contact you if we need clarification about any of the documents you submit.
Submitting a registration package after the deadline of April 14, 2023 may limit your options to schools with available space. Learn more about registration dates and deadlines.
Chinese (Mandarin) Bilingual Transportation - If you would like more information about transportation please click here. Once in the link you will need to click where it says attendance area maps then check the box of the map that you want more information about.
CURRENT DIVISION STUDENTS PRE-ENROL
You will need to pre-enrol on SchoolZone to tell us the school you'd like your child to attend next year. You can learn more about pre-enrolment by following this link.
Pre-enrolment for the 2023-2024 school-year opens on SchoolZone beginning March 6, 2023 and continuing through to April 14, 2023.
If you have questions about registering for school, contact the school office.
PLEASE NOTE:
More information will be posted in this section of our school website in early February regarding registering your child in Kindergarten for our Chinese Bilingual Program. Stay tuned.
There will be an in-person Kindergarten (Regular Program) Open House on Wednesday, February 15th from 6:00pm to 7:00pm at the school. Having said this, we will be closely monitoring student and staff illness rates leading up to this date, and may have to pivot to a virtual offering with short notice. Please watch for updates in this section of our website.